VIXX's Leo has revealed a heartfelt and sincere letter to his fans revealing some unsaid truths about himself ahead of his military enlistment on December 2. 
The idol posted a handwritten letter on his personal fan cafe, detailing his honest struggles with panic disorder and depression.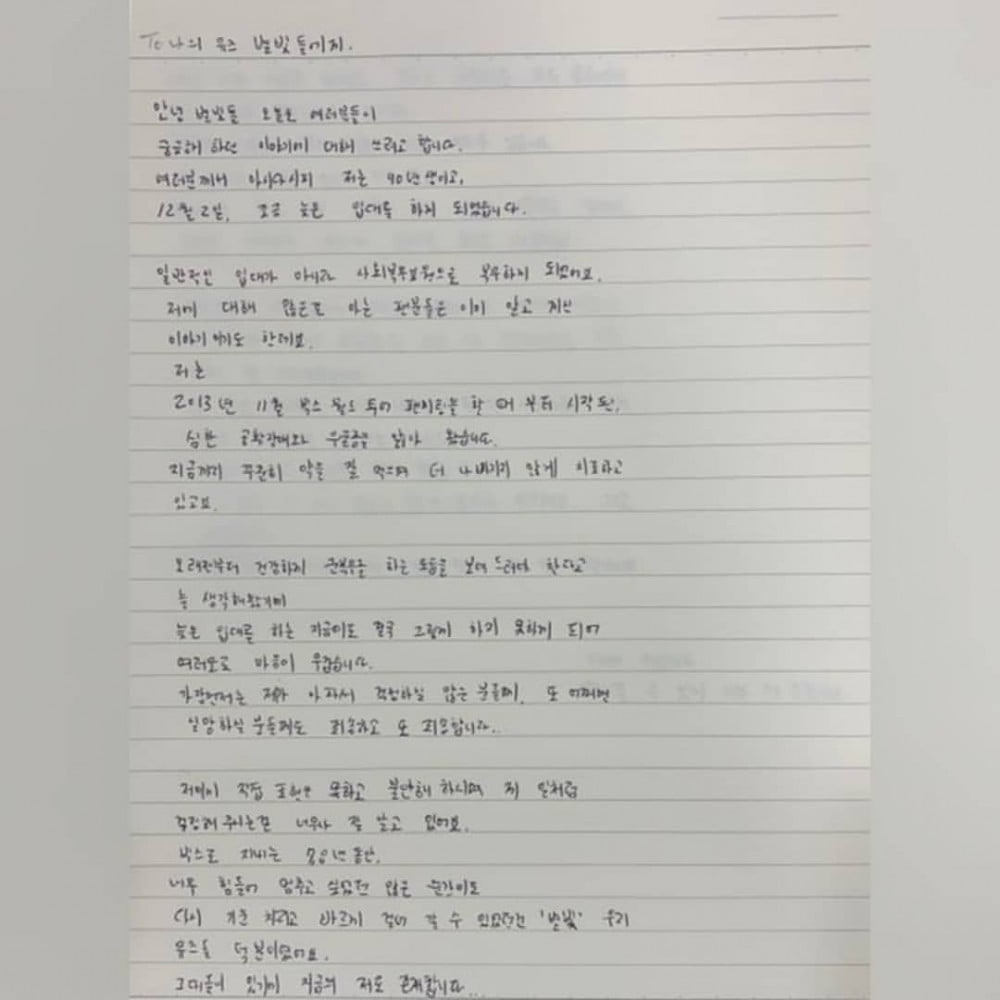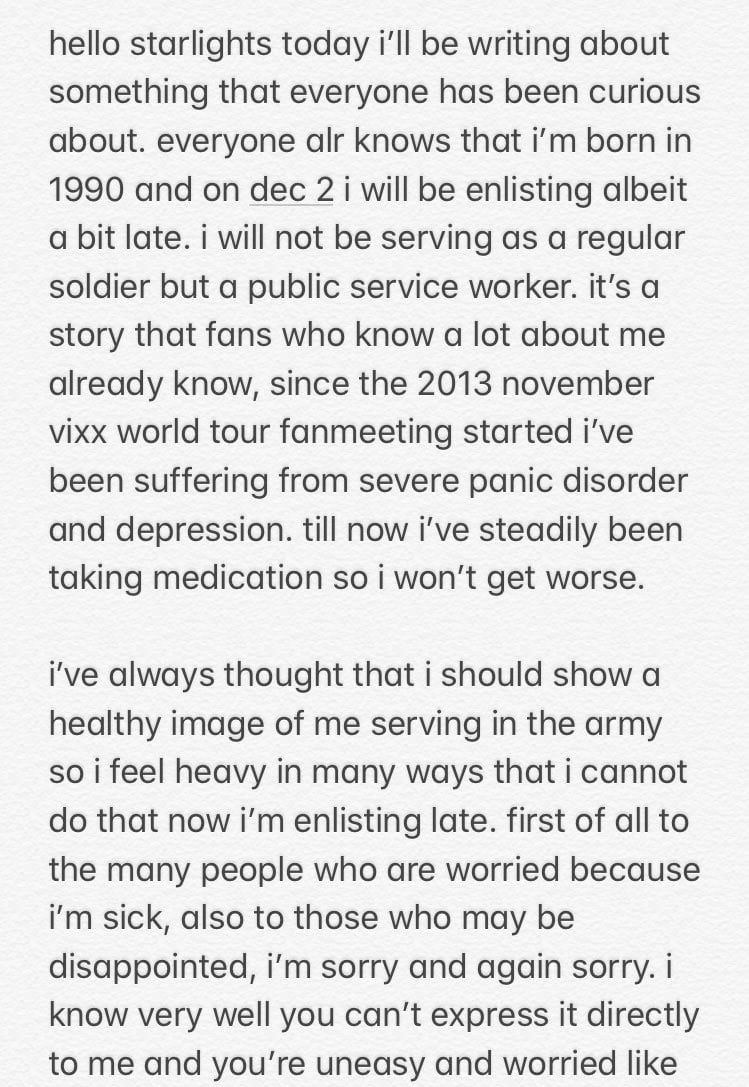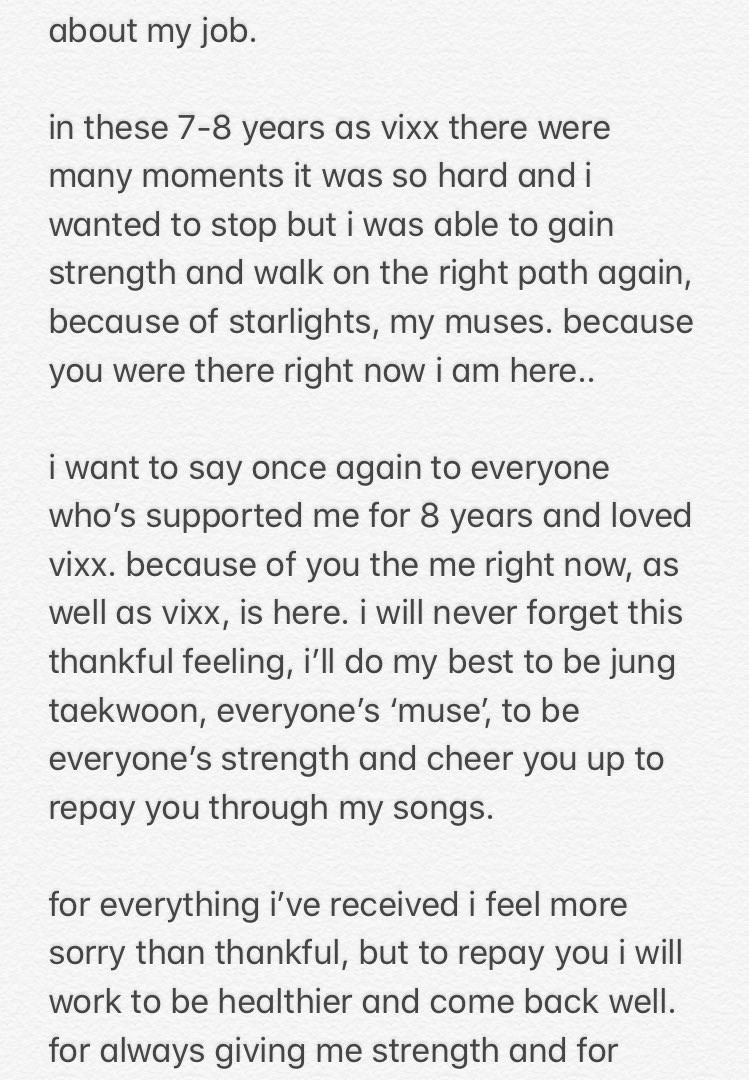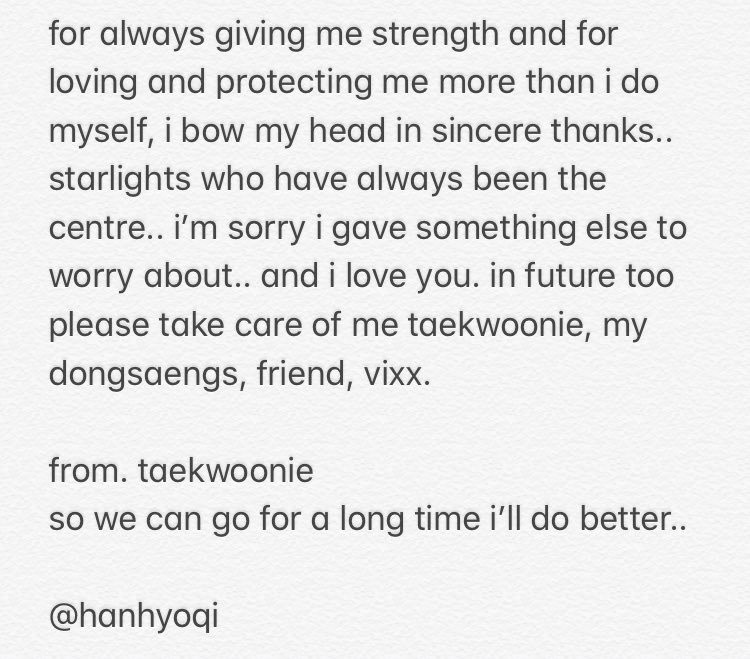 The popular idol star expressed his gratitude towards his fans, further touching their hearts.
Check out the letter above. We wish Leo a speedy recovery and a safe stint serving his country.