Designers Aurélien Arbet, Jérémie Egry and José Lamali presented Études' Fall Winter 2020.21 collection, inspired by the robotic and the psychedelic aspects of the 20th century science fiction's visions of the future, on Wednesday January 15th, during the recently finished Paris Fashion Week.
FALL WINTER 2020.21 MENSWEAR COLLECTION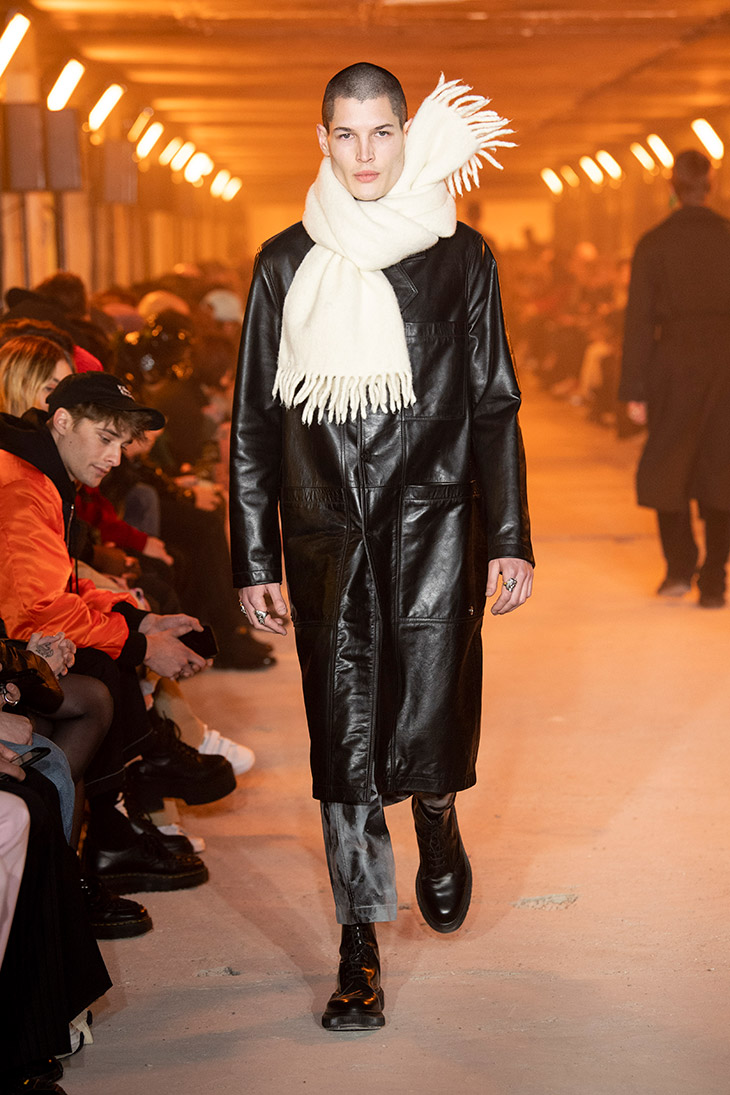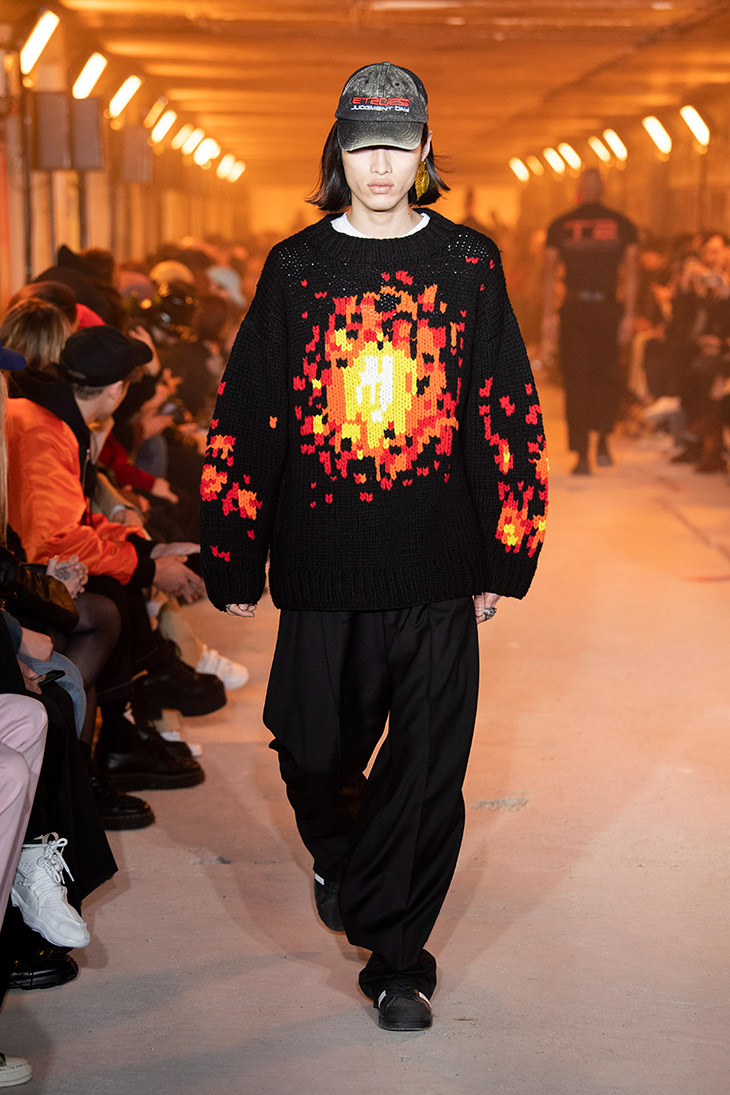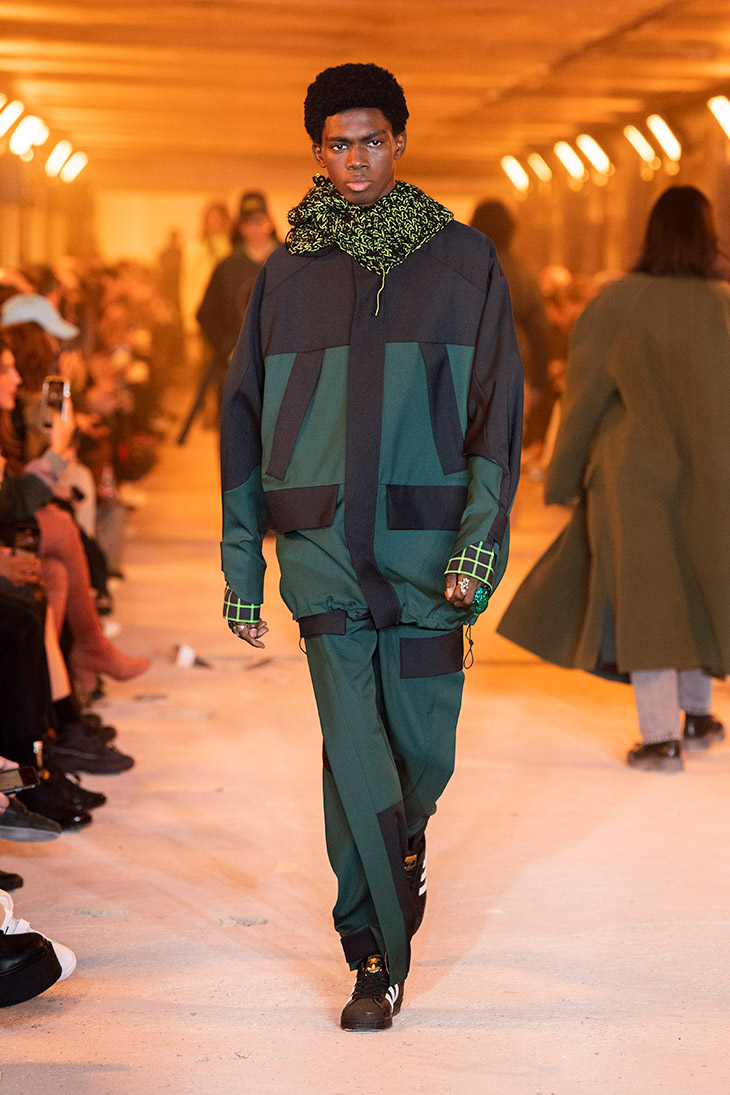 "From France, the cult 1973 animated film La Planète Sauvage imagines the faraway planet Ygam and the feudal relationship between the android Draags and humanoid Om people. Across digital-printed all-over silk shirts, transfer tees and patched bombers, its political surrealism and figurative storybook aesthetic illustrated by Roland Topor become the counterpoint to biker portraits from the 1991 American blockbuster Terminator 2: Judgement Day directed by James Cameron, featuring Arnold Schwarzenegger and Edward Furlong. Within these two disparate films, subjects of extraterrestrial life, artificial intelligence and the fantasy of time travel inform the collection's visual cues: from heatmap prints to slick leather trenches or the mercurial shades of grey and silver-coated outerwear.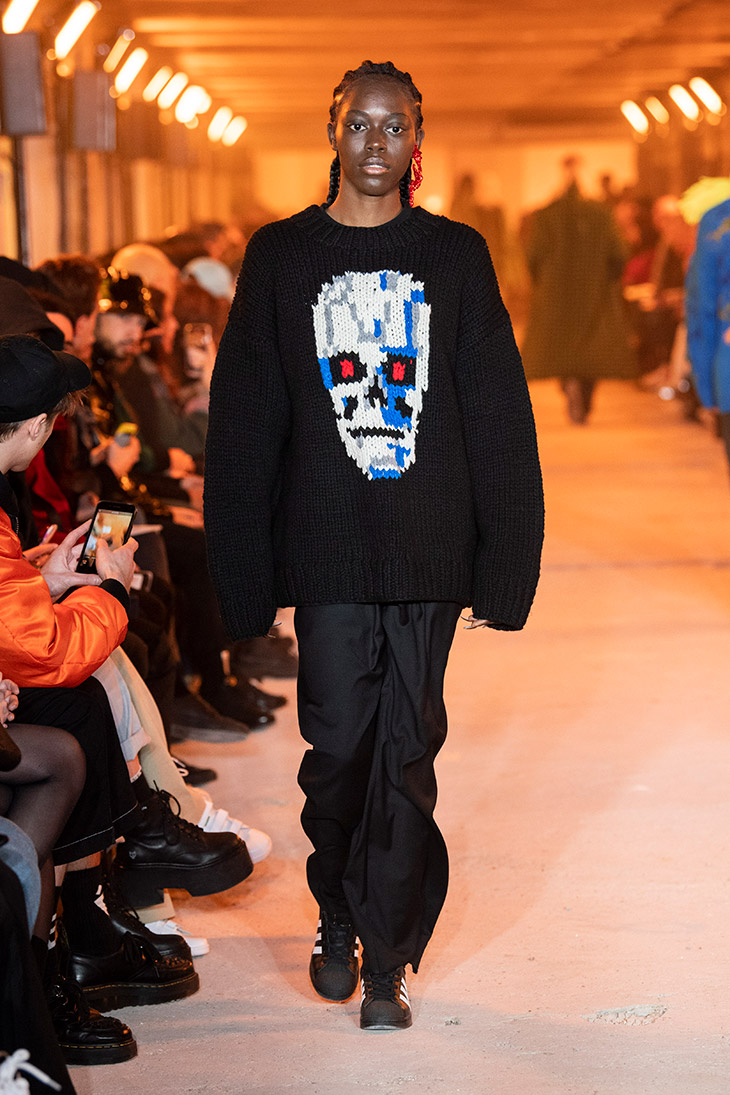 Disrupting the expectations of a shape or textile, tailoring wool is cut into fluid paneled parkas and workwear trousers, whilst heavy chevron weave is laminated with a waterproof gloss finish. Patch pocket coats are lightly padded and worn with belt bags, layered with long button-off tunic shirts and acid wash denim. Chunky sweaters depict video game graphics in handknit yarns, adding a raw touch against the season's linear silhouette and gridded patterns of Day-Glo checks or a sprayed leopard camouflage."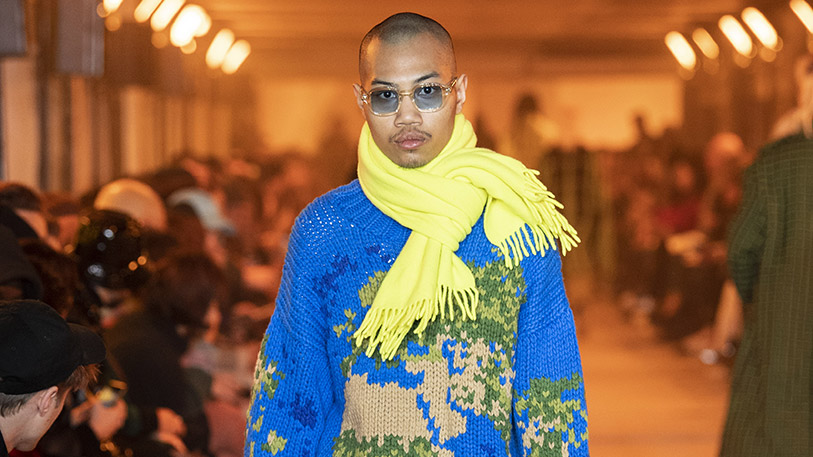 AW20.21 Collaborations:
Terminator 2: Judgment Day
La Planète Sauvage
Adieu
Vanessa Schindler
Styled by Georgia Pendlebury
Exclusive Soundtrack by Vladimir Cauchemar
Soundscape by Pierre Rousseau
A special thanks to adidas for their support.
Terminator 2: Judgment Day, T2, THE TERMINATOR, ENDOSKELETON, and any depiction of Endoskeleton are trademarks of Studiocanal S.A.S. All Rights Reserved. Copyright: ©2020 Studiocanal S.A.S. ® All Rights Reserved. La Planète Sauvage: ©ARGOS FILMS. All Rights Reserved. Used under license.
Courtesy of ©ÉTUDES / PR Consulting Paris