K-pop fashion is always ahead of the curve, none more so than when it comes to the way male idols accessorise. Whether it's multiple earrings, chains or a subtle lip ring, there's a lot to love when it comes to male idol jewellery fashion.
Here's some of our fave looks from idols who own the jewellery look.
G-Dragon (BIGBANG)
He has own high fashion brand and is hailed for his unique approach to style, so it's not surprising that GD can rock any kind of jewellery.
JB (GOT7)
GOT7's leader JB had everyone's attention when he arrived at the Golden Disc Awards this year with not only a nose piercing but a surprising dermal piercing beneath his eye. And he looks stunning.

Kang Daniel
The Wanna One member is the face of Chanel's fine jewellery line, and given his penchant for dangly earrings and hand jewellery, we'd say it's a great choice.
Baekhyun (EXO)
His lip piercing/collar chain look from "Monster" is still a thing of beauty. Plus he has a high fashion brand called Privé now too.
V (BTS)
V is another idol who experiments with his style, including accessories. Whether it's a lip piercing or several ear piercings, he's ready to rock the look.
Taeyong (NCT)
Let's face it, Taeyong can make anything look good, including this combo of multiple earrings and a lip piercing.
MINO (WINNER)
MINO recently gave viewers a glimpse into his jewellery collection in an episode of It's Dangerous Outside The Blankets and there's no doubting he has eccentric and effortlessly cool style.
Hongseok (PENTAGON)
In PENTAGON's recent "Dr. Bebe" comeback, Hongseok has a strong look – from his cropped leather top through to his facial jewellery, which includes a lip to ear chain.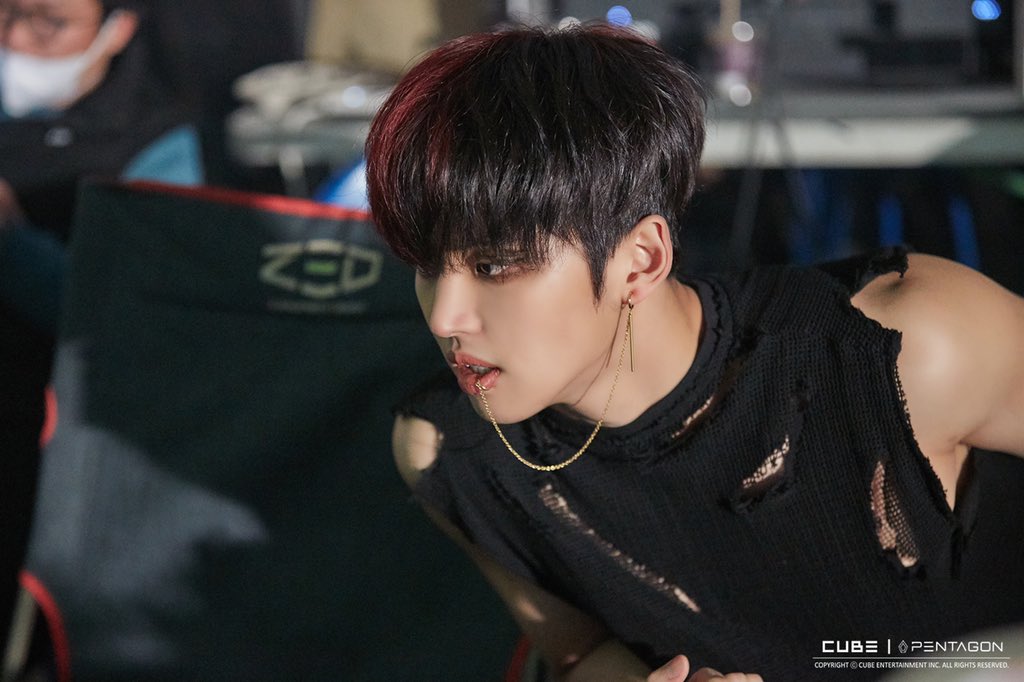 Who would you add to the list?
---
Hear us on SBS PopAsia Digital Radio
Listen in 24/7 on Digital Radio, by downloading our free mobile app or by streaming live here on our website.
Download the app here: